330 W. Sixth St.
Street number prior to 1925: 900 Sixth
---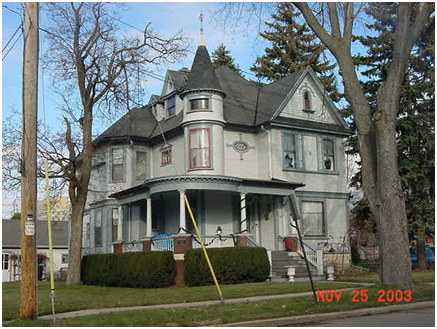 This 1890 Queen Anne style beauty was designed by architect G. A. Tenbusch for Appleton tailor Henry Schuetter and his wife Mary. His son, Karl purchased the Whorton house across Prospect. Henry Schuetter still occupied the home in 1925.
This home has become logo of the Old Third Ward Neighborhood Association. It was one of the homes slated to be razed as part of Outagamie County's plan to level 5 square blocks for surface parking. This home survived and is now surrounded by the Outagamie County maintenance building and a county parking lot.
It is on the State and National Register of Historic Places and was designated a local historic structure in 2004.