405 W. Prospect Ave.
Street number prior to 1925: 927 Prospect
---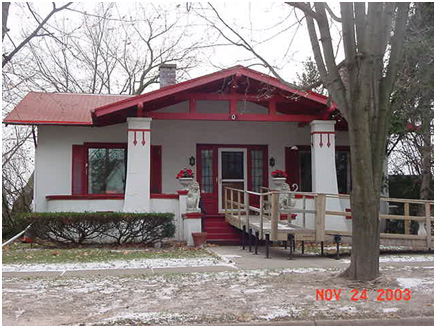 Originality of design, open gabled porch with exposed truss work and battered piers bring sophistication to this home distinguishing it from other Appleton Bungalows. It was built in 1913 for C & NW Railway agent Paul Hackbert. The family still lived here in 1925. Later residents were Dr. George T. Hegner and his family.
Residents have reported the spirit of a former owner coming up the front steps, checking for mail and going in for lunch.
This is one of three properties on Prospect that do not extend all the way down to Water St., the others being 345 and 401. These three homes are clustered together and are bordered on the east by what was the southern extension of S. Elm St., and on the west and south by other sections of city property.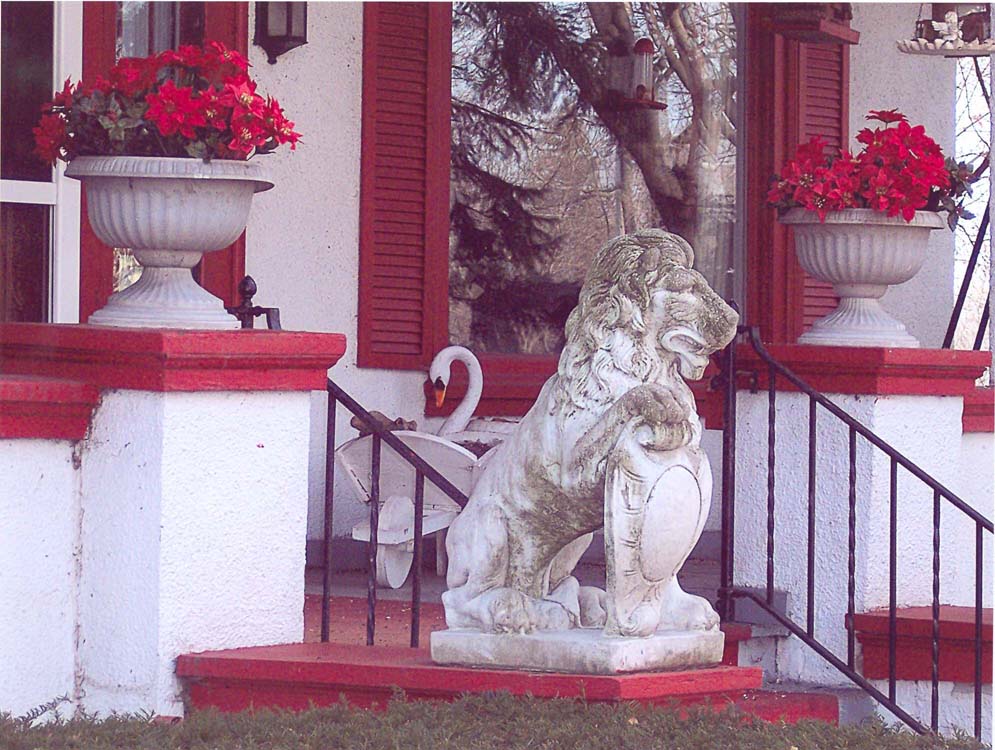 One of two lions guarding this Prospect Ave. home.