345 W. Prospect Ave.
Street number prior to 1925: 921 Prospect
---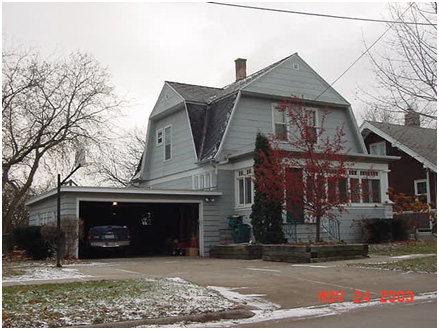 The eastern border of the Third Ward was Elm St. in 1912 when this Cross Gambrel home was built. The dividing line, a direct southern extension of Elm St. seemed to place this house in the Second Ward.
This is one of three properties on Prospect that do not extend all the way down to Water St., the others being 401 and 405. These three homes are clustered together and are bordered on the east by what was the southern extension of S. Elm St., and on the west and south by other sections of city property.
George "Stormy" Hogriever, a revered baseball player, was the first owner. He became a minor league hero and the manager of the Appleton Papermakers. An article about this "Early Appleton Star" appears in the Spring, 2001 issue of the Old Third Ward newsletter.