309 W. Prospect Ave.
Street number prior to 1925: 875 Prospect
---
Reproduction of the J. E. H. Stimson photograph from
Appleton, Wis., Illustrated, (1892) used with permission
of the Appleton Public Library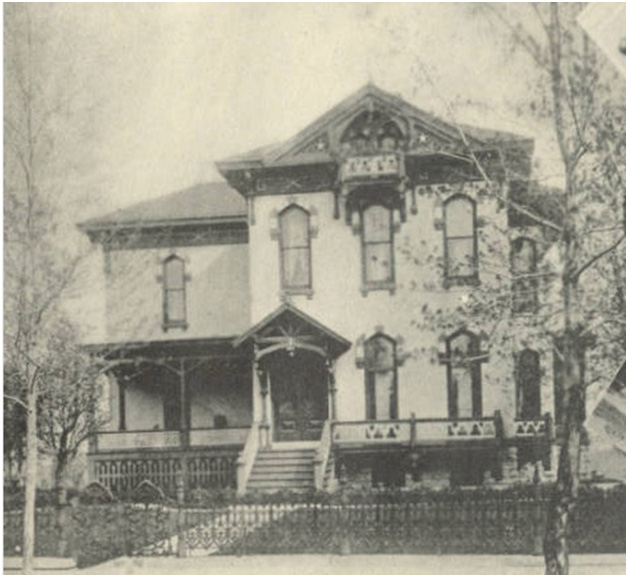 John Van Nortwick
owned Appleton Pulp and Paper company which was run by
Henry Rogers
. This company was one of the three buildings illuminated by Edisonís hydroelectric central power station on Sept. 30, 1882, along with Rogersí home, now known as
Hearthstone
, and Kimberly & Clark's Vulcan Paper.
The 1887 Appleton city directory lists Van Nortwick as living in Batavia Illinois. This home must have been built some time between 1887 and 1889 when the home appears on the Plat Book of Outagamie County. It is located approximately where 307 W. Prospect Ave. stands now.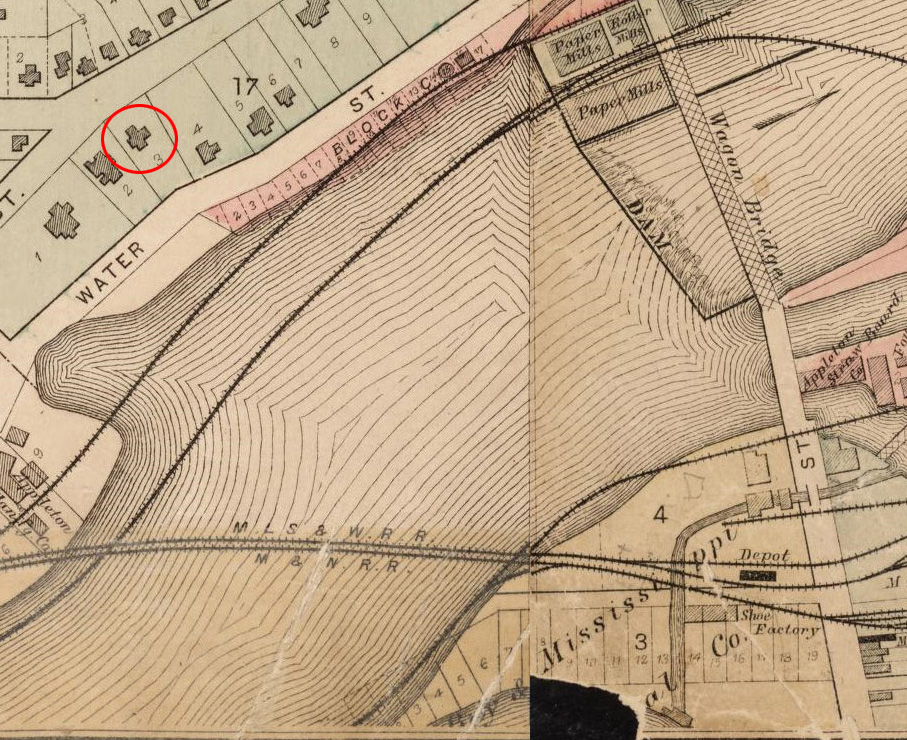 Wealthy 19th century industrialists did not build their homes high up on a bluff overlooking the river for the view of nature. It may have been a little cooler in the summer months, but the primary reason for building in this location was to gain an overview of one's business concerns. The house overlooked the Green Bay and Mississippi Canal Company, of which Van Nortwick was the president, on the Fox River.

Portion of map from Foote, C. M. 1849-1899. (Charles M.); Brown, Walter S. Plat Book of Outagamie County, Wisconsin (1889).
Used with permission of the Appleton Public Library.