401-403 S. Walnut St.
Street number prior to 1925: 483 Walnut
---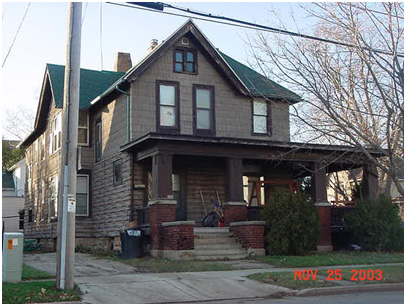 Hotel proprietor Michael Alberty and his wife Anna built this Queen Anne style home in 1890. Alberty served as President of the George Walter Brewing Company. The George Walter family lived a block away at 321 S. Walnut St.
The brewery was located on the southeast corner of W. Lawrence and S. Walnut St. where the Appleton Police Station is now. Alberty was also a partner with Joseph Stier in a coke and coal business.
In 1925 the Alberty family still occupied the home. The other resident was Joseph E. Schweitzer.