Sarah Pierce Tompkins
---
James Tompkins and his wife Sarah were Outagamie County pioneers. Born in New York state, she and her husband farmed in Greenville before purchasing lots on the southeast quarter of the 500 block of State St. in 1865.
The Tompkins, owners of the Tompkins house at 523 S. State St. had a vernacular cottage built in 1884 at 614 W. Fifth St. when their Fifth and State residence became too big for them in their retirement.
The Tomplins were highly esteemed members of the community and faithful members of the Outagamie County Pioneer Society. They had seven daughters all of whom were wed by the area's most eligible bachelors.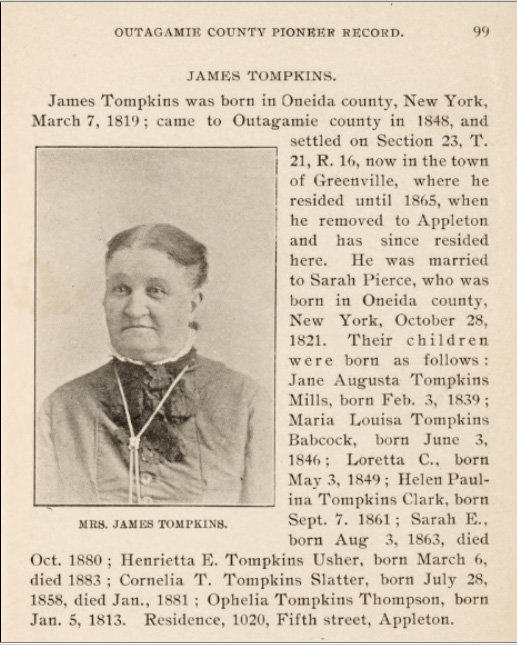 Image from Pioneers' Association (Outagamie County, Wis.) Record of the Pioneers of Outagamie County, Wisconsin: Also an Appendix Containing the Minutes and Records of the Pioneer Association Since our Annual Meeting of 1895 (1898) Used with the permission of the Appleton Public Library.