James Tompkins
---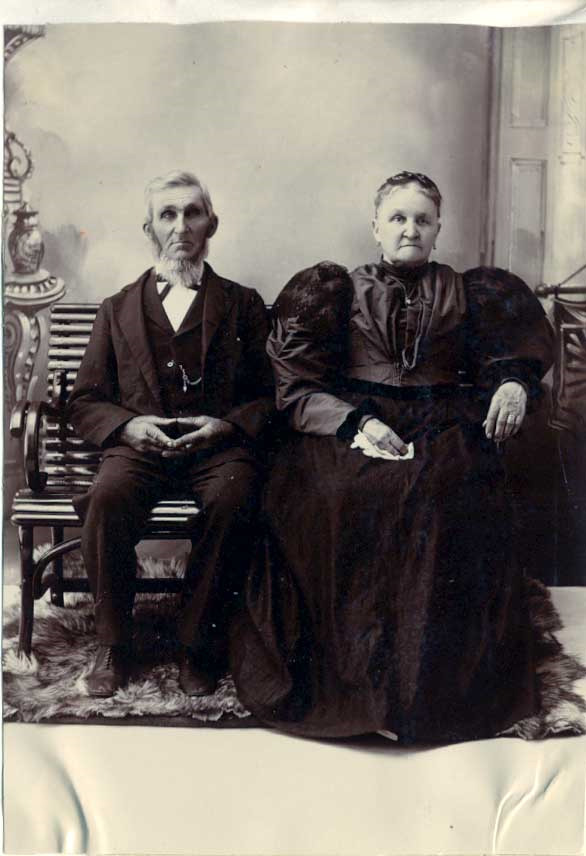 James Tompkins and his wife Sarah were Outagamie County pioneers. Born in New York State, James was a Greenville farmer before he purchased lots on the southeast quarter of the 500 block of State St. in 1865.
Hr founded Empire Soap Company which manufactured "an article which has earned an excellent reputation far and wide," according to the Appleton Post Crescent.
He and Sarah Tompkins, owners of the Tompkins house at 523 S. State St. had a vernacular cottage built in 1884 at 614 W. Fifth St. when their Fifth and State residence became too big for them in their retirement.
The Tompkins were highly esteemed members of the community and faithful members of the Outagamie County Pioneer Society. They had seven daughters all of whom were wed by the area's most eligible bachelors.

Image of James Tompkins and Sarah Pierce Tompkins from
Fox Valley Memory.
Used with permission of the Appleton Public Library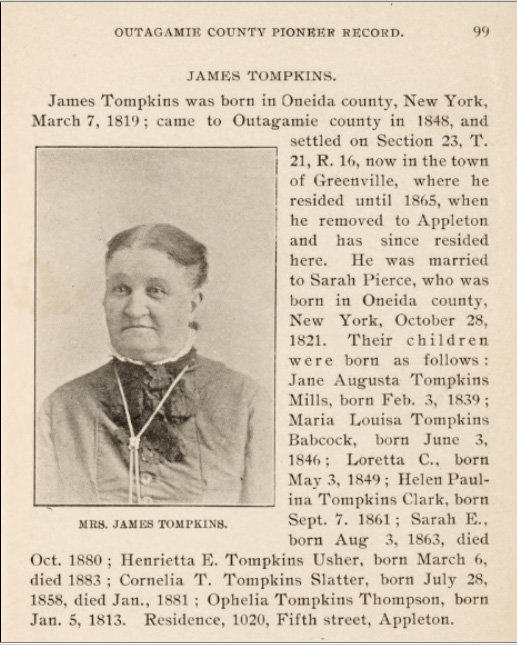 Image from Pioneers' Association (Outagamie County, Wis.) Record of the Pioneers of Outagamie County, Wisconsin: Also an Appendix Containing the Minutes and Records of the Pioneer Association Since our Annual Meeting of 1895 (1898) Used with the permission of the Appleton Public Library.