Home Tour, September 15-16, 2000
---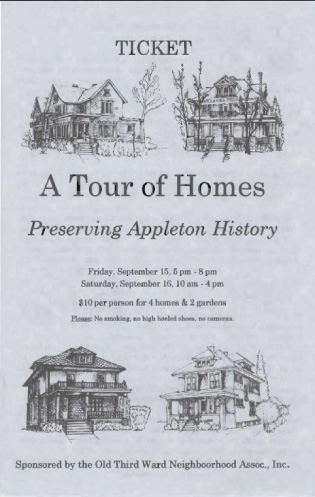 The 2000 Old Third Ward Tour of Homes took place on Friday, September 15 and Saturday, September 16. The featured homes were:
The Judge's House: 707 S. State St.
The Merchant's House: 505 S. State St.
The Sheriff's House: 303 S. Walnut
The Brewery Worker's House: 523 W. Eighth St.
In addition, 2 gardens were toured:
To view the complete tour brochure click on the ticket on the left.