515 W. Fifth St.
Street number prior to 1925: 530 John, now 720 E. John St.
---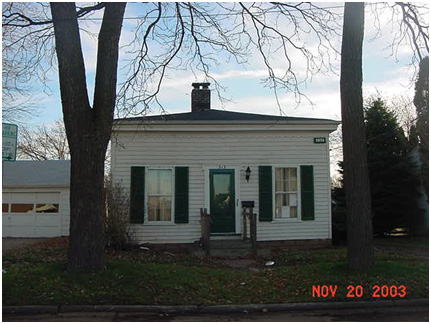 This Greek Revival Cottage is widely considered to be the oldest intact home in Appleton. It started its life on John street, built by either Elisha Morrow of Green Bay or L. B. Leach (according to the 1978 Appleton Historic Building survey) in 1851. It it said to have been the second house built in what was then Lawesburg.
In 1935 Lawrence University's fraternity quadrangle was to be built on the John street site. Karl Schuetter and his wife Pearl Balliet Schuetter relocated the house to save it from destruction. Pearl's brother, Lester Balliet lived here for many years; the house became known as the Balliet House. The Schuetter's son and his family were the first to occupy the home in its new location.
This home appears in both the 1978 Historic Building Survey when Lester Balliet was the resident and the City of Appleton 1989 Historic Sites Inventory (p. 35) when Lester Balliet still lived there and the owner was Mrs. Joseph Sensenbrenner.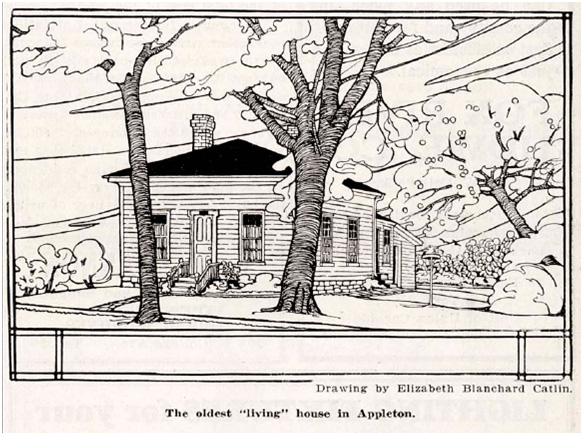 A drawing by Elizabeth Blanchard Catlin from an article about the Balliet House in the Appleton Review, March 28, 1930, p. 1, caption: "The oldest 'living' house in Appleton."