S. Elm St. (north of Sixth St.)
---
This short portion of S. Elm St. runs north from W. Sixth St. to W. Lawrence St. On the 1889 map below it is marked "North Elm St."
This street contain the Outagamie County Justice Center, Outagamie County surface parking and the Appleton Police Department parking structure.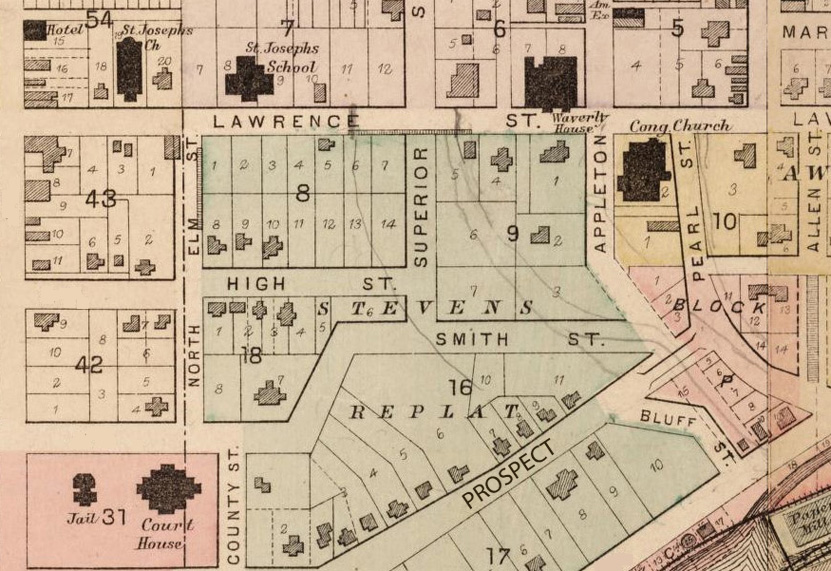 Portion of: Foote, C. M. 1849-1899. (Charles M.); Brown, Walter S. Plat book of Outagamie County, Wisconsin, (1889). The city of Appleton: west central part, p. 23. Used with permission of the Appleton Public Library.