602 S. Walnut St.
Street number prior to 1925: 426 Walnut
---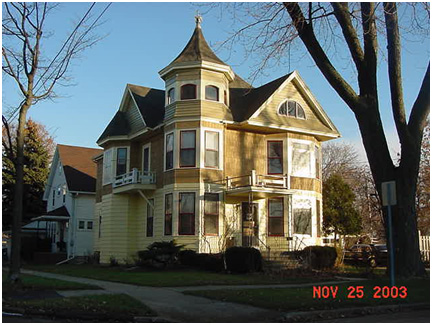 This magnificent example of Queen Anne style was built in 1897 for Matthew and Anna Rodermund who lived here until 1908.
Andrew and Katherine Schindler bought the home in 1908 and resided here until 1927 when the home was bought by Adolph Guyer of Interlake Pulp & Paper. In 1947 the house was converted into apartments but today is a single family home.
Typical features of this style include bay windows, towers and triangular gables. This home matches others still in existence at 402 East Pacific St. and 220 South Morrison.
In 1887 several Queen Anne look-alike homes designed by W. W. DeLong were built and noted in the August 24 Appleton Crescent.