331 W. Sixth St.
Street number prior to 1925: 901 Sixth
---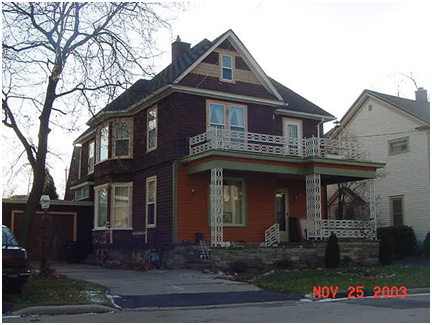 Peter J. Hoeffel, a traveling salesman, built this home in 1901 on the tiny triangle formed by Elm, Sixth and Prospect, which was then in the Second Ward. They had earlier lived right next door at 324 W. Prospect Ave. (894 Prospect at that time.)
City real estate records indicate this home was built in 1901. A residence in that location appears on the 1889 city plat map (below) but the address does not appear in the 1889 directory.
All three of the Hoeffel sons were born in the home: Gorman, George and Harry. Five members of the Hoeffel family still lived here in 1925 and in 1938 Harry bought the house from his mother. The family occupied the home for many years after that.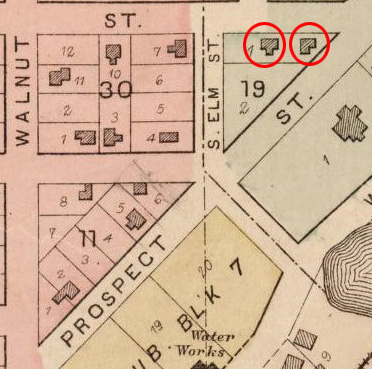 Portion of: Foote, C. M. 1849-1899. (Charles M.); Brown, Walter S.
Plat book of Outagamie County, Wisconsin, (1889).
The city of Appleton: west central part, p. 23.
Used with permission of the Appleton Public Library.