The Ravine
---
The Old Third Ward was once "separated by deep ravines as well as a dense forest" (Ryan, The History of Outagamie County, part 3) from the other two wards in the city. A bridge over the ravine on Lawrence street was not proposed until 1894. The bridge was built but only lasted until the 1920's when the ravine was filled in.
The property that George C. Jones gave to the city for a public park was in the Second Ward when it was donated in 1909. This ravine became, and remains, Jones Park.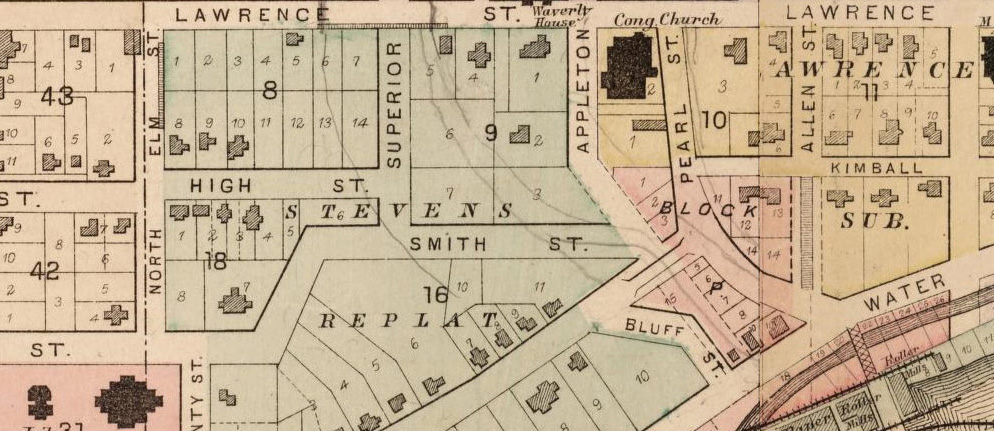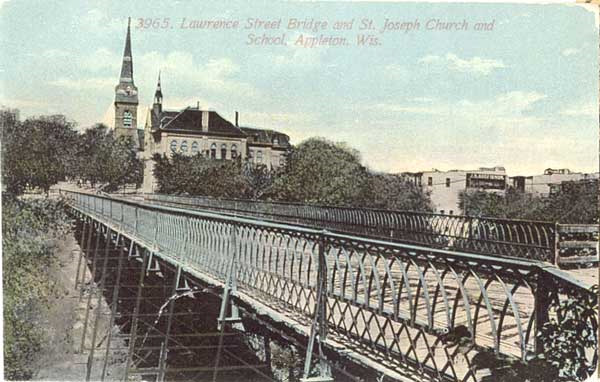 The Lawrence St. bridge spanning the ravine. Postcard, ca. 1911, used with the permission of the Appleton Public Library.