County St.
---
County Street existed as early as Outagamie County. The earliest descriptions of the courthouse say it lies between 6th and 7th, Walnut and County streets.
This street is now the portion of S. Elm that is north of W. Sixth St., the eastern boudary of the Outagamie County grounds.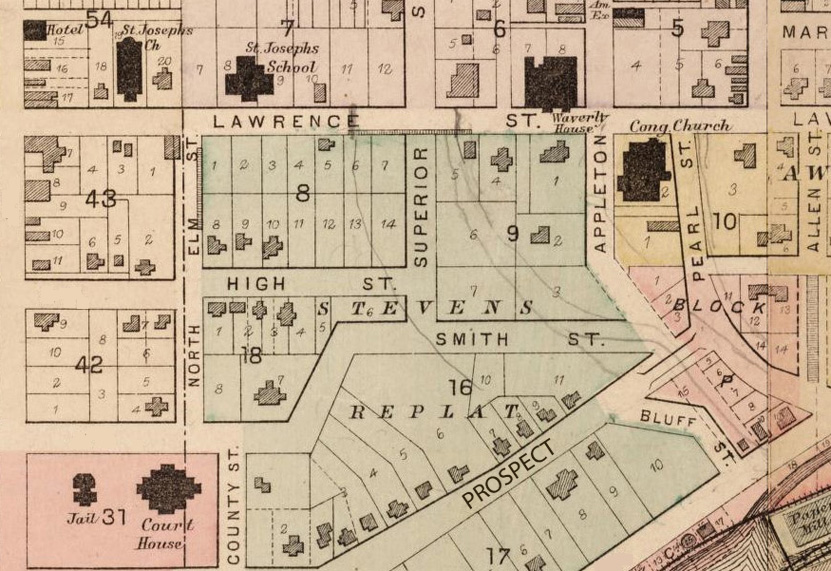 Portion of: Foote, C. M. 1849-1899. (Charles M.); Brown, Walter S. Plat book of Outagamie County, Wisconsin, (1889). The city of Appleton: west central part, p. 23. Used with permission of the Appleton Public Library.