413 S. Walnut St.
Street number prior to 1925: 479 Walnut
---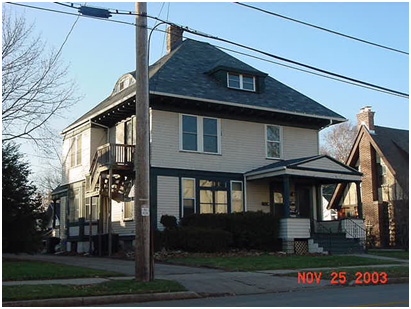 This home demonstrates changing architectural attitudes at the turn of the 20th century. Built in 1898 for Francis Rooney, it features an eyebrow window and bracketed eaves from the Queen Anne style along with the dormer of the American Foursquare.
Neighbors recall Rooney retained a carpenter to repair his garage, often damaged when he drove his Pierce Arrow through the back wall.
Francis Rooney was still living in the home in 1930.