511 S. State St.

---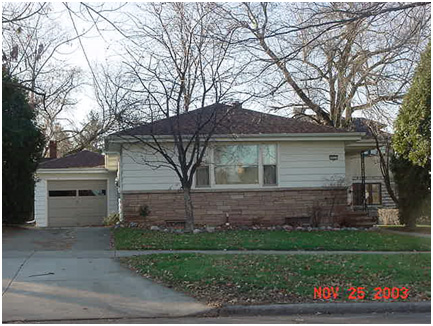 This Ranch home was built in 1957. The stables for the George Putney estate were on this site.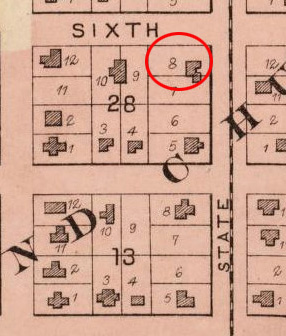 This home is located on a portion of lot 7 in Block 28 (shown to the left.) Lots 7, 8, and 9 were sold to Louis Wichman in 1913. He built an American Foursquare home for his wife Augusta and family which still stands next door at 505 S. State St.
Portion of: Foote, C. M. 1849-1899. (Charles M.); Brown, Walter S.
Plat book of Outagamie County, Wisconsin, (1889).
The city of Appleton: west central part, p. 23.
Used with permission of the Appleton Public Library.