Second St.
---
The portion of W. Prospect Ave. that begins at S. State St. and continues west was once called Second St. It is (and was) the second street from the river and runs parallel to W. Third St.
The Appleton electric street car ran down State St. then along Second St. The tracks are visible on the map below.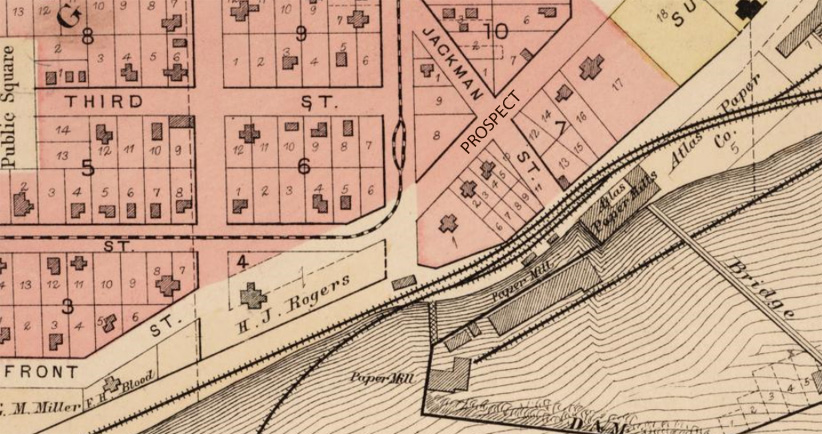 Portion of: Foote, C. M. 1849-1899. (Charles M.); Brown, Walter S. Plat book of Outagamie County, Wisconsin, (1889). The city of Appleton: west central part, p. 23. Used with permission of the Appleton Public Library.