626 W. Prospect Ave.
Street number prior to 1925: 1030 Second or 1030 Prospect
---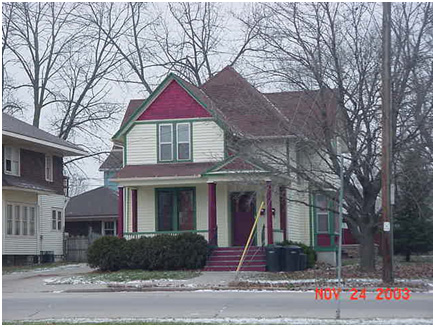 There is no date of construction for this building in the city real estate records. At one time this stretch of Prospect was known as Second St. It does not appear in the 1884-1898 city directories with the Prospect or Second St. pre-1925 address. There is no building on this lot in the 1889 plat map (below.) Note the tracks for the Appleton Electric Railway running down State St. to Second St.
In 1925 it was occupied by Peter Ryser.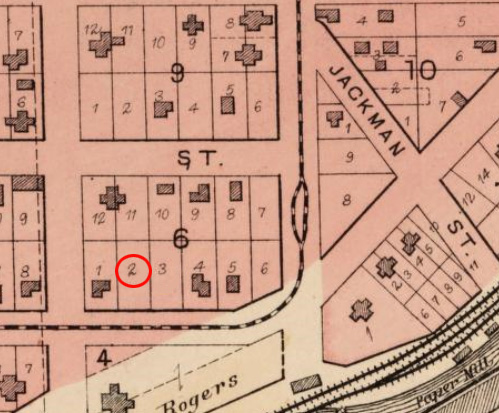 Portion of: Foote, C. M. 1849-1899. (Charles M.); Brown, Walter S. Plat book of Outagamie County, Wisconsin, (1889). The city of Appleton: south west part, p. 27. Used with permission of the Appleton Public Library.