608 W. Prospect Ave.
Street number prior to 1925: 1014 Second
---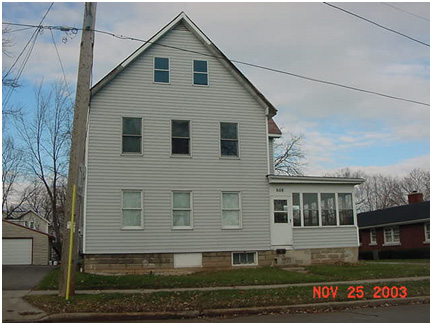 City of Appleton real estate records indicate this home dates back to 1870. At the time this home was built this stretch of Prospect was called Second St.
It's possible this was a boarding house. Engineer August Mass and papermaker John Minger lived here in 1889, and David Dey, a messenger for the Ash railway, in 1896.
The 1925 residents were Charles F. Smith, President of the C. F. Smith Livery & Transfer Co. and his wife Laura.