Stephen Pfefferle
---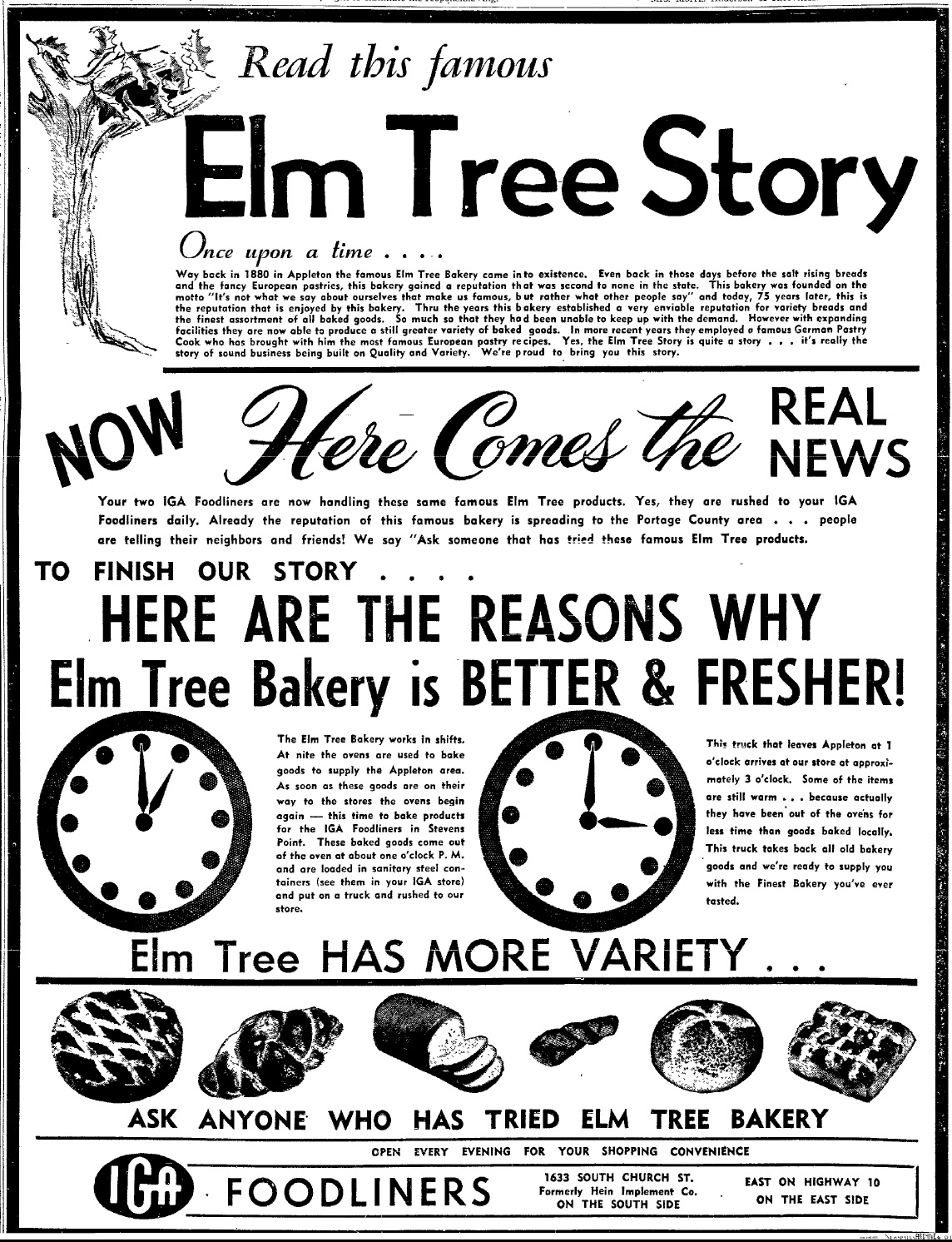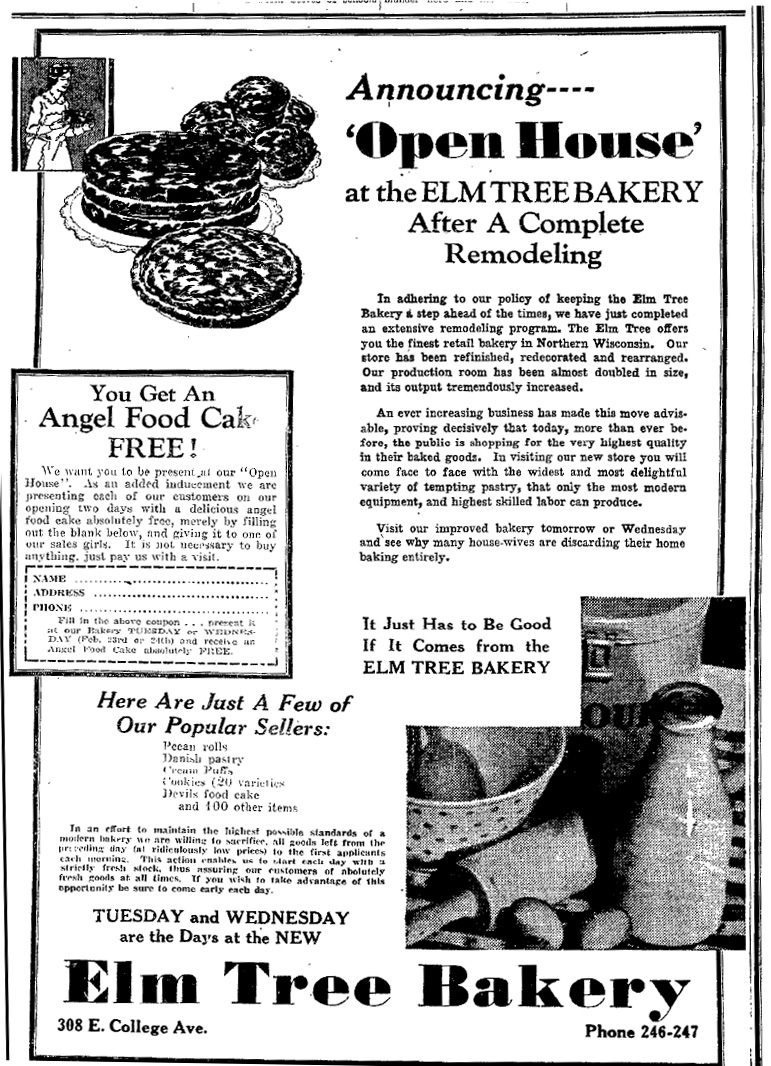 From 1894-1900 Stephen Pfefferle was proprietor of The Elm Tree Bakery, dealer in fruit, confectionery, tobacco and cigars at 700 College, now 308 E. College Ave. in the Heid Music building. In 1905 he was a coachman. The bakery was run by Ambrose Pfefferle from 1907 to 1938.
The Elm Street Bakery became an institution in Appleton. It had been in existence since before 1880 when it was founded by Enoch Goodwin. The Appleton Post-Crescent on February 22, 1932 announced the grand opening of the remodeled store, then on W. College.
The ad from the May 19, 1954 Stevens Point Daily Journal tells of the expansion into Portage County.

In December, 1969 the bakery was sold to Rich Products Corporation, Buffalo, New York.
In 1917 S. Pfefferle owned a triangle of four acres of land bordered by the Chicago & Northwestern railroad tracks on the north, Mason street on the west and Mueller street on the east.

The home at 227 S. State St.was built for Stephen Pfefferle in 1925 at a cost of $5500.