617 W. Fourth St.
Street number prior to 1925: 1017 Fourth
---
Prominent carpenter/contractor Philip Saxton built this house in a T-shape in 1887. The front addition is from the 1950's. Two of the Saxton's three children never married and lived here their entire lives.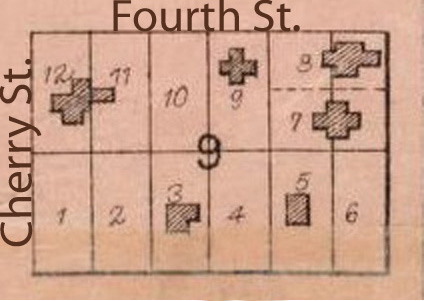 The shape of the home on lot 9 of block 9 cam be seen from this 1889 city plat map. Memorial Dr. was then Cherry.
Portion of: Foote, C. M. 1849-1899. (Charles M.); Brown, Walter S. Plat book of Outagamie County, Wisconsin, (1889). The city of Appleton: west central part, p. 23. Used with permission of the Appleton Public Library.