506 S. Elm St. (south of 6th St.)

Street number prior to 1925: 450 Elm St.
---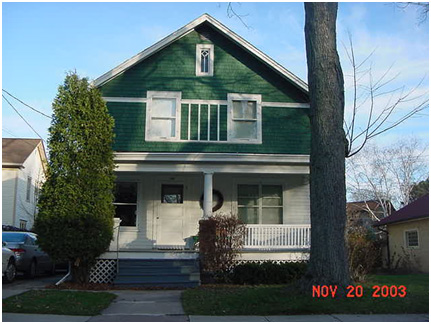 According to real estate records, this home was built in 1905. At that time the border bewteen the 2nd and 3rd Wards ran down the center of Elm St. That put this home in the 2nd Ward.
The first owners were John and Emma Conroy. The 1925 city directory lists Mrs. Emma A. Conroy as the resident.