Frank Council Memorial Bench
---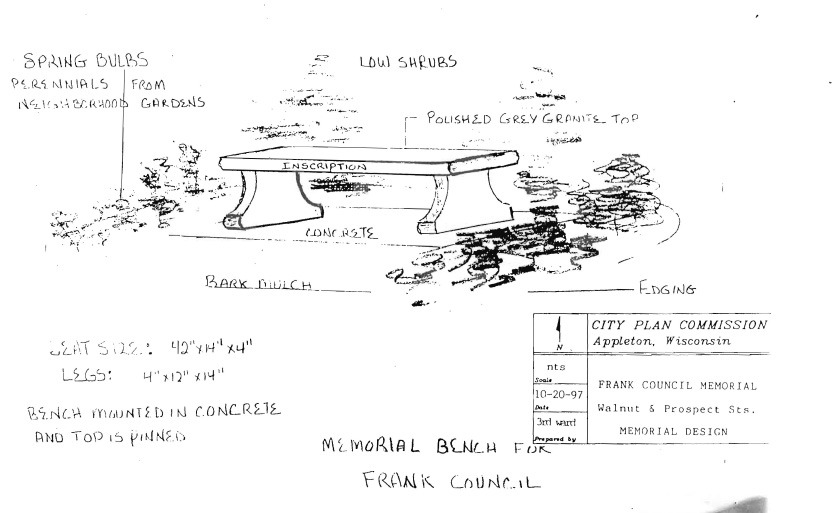 In 1997 shortly after the death of Frank Council, the founder and first President of the Old Third Ward Neighborhood Association, the residents wanted to create "a living reminder of his generosity and leadership."
A granite bench was designed and was placed on the Walnut and Prospect triangle.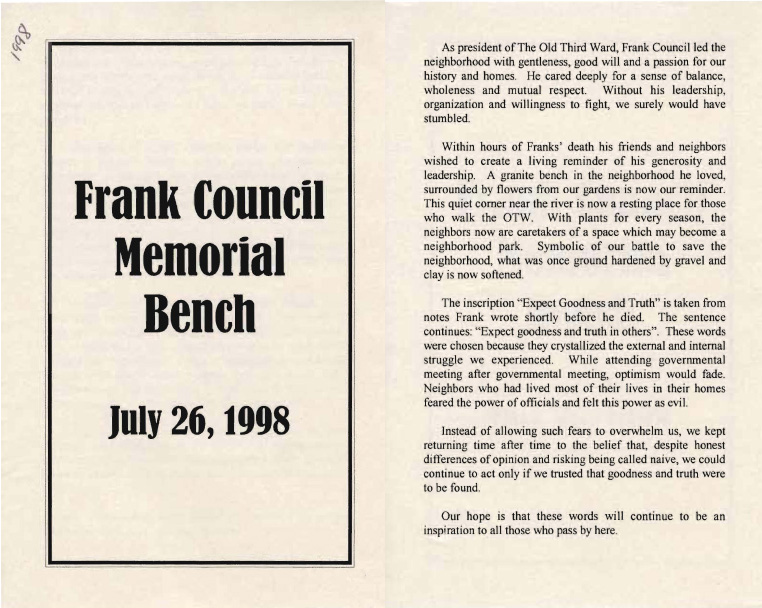 The bench was dedicated on July 26, 1998.