Captain John M. Baer
---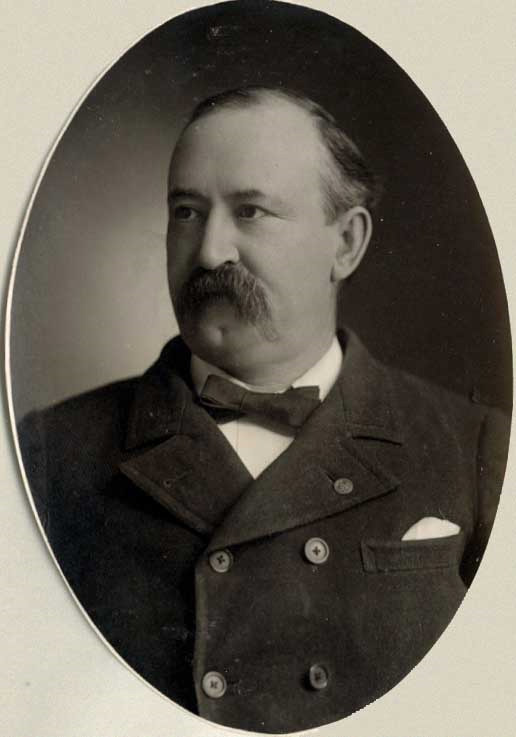 John and Libbie G. Riley Baer built the Cross Gabled home at 517 S. State St. in 1892. The family still lived at this address in 1925.
Born in Wyandott County Ohio around 1846, Baer served in the Civil War in the 86th Ohio Volunteer Infantry; Company H of the 120th Ohio Volunteer Infantry; Company K of the 114th Ohio Volunteer Infantry; and Company E of the 48th Battalion, Ohio Veterans Volunteer Infantry. In the fall of 1865 he joined his father to farm in the newly formed village of Black Creek. He became Magistrate, Supervisor, Registrar of Deeds and Chairman of the Outagamie County Board. He was on the first board of directors of the Citizens' National Bank which was organized in the spring of 1893. John M. Baer succeeded Frank W. Harriman as Postmaster of Appleton in 1895.

Reproduction of black and white photograph from the collection of the Appleton Public Libary. Used with permission.