620-622 W. Fifth St.
Street number prior to 1925: 1024 Fifth.
---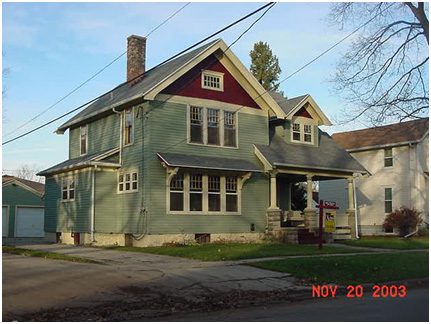 This 1886 Colonial Revival was possibly built for miller Peter Klumb who lived here in 1889. In 1896 two teachers, Arlouine Dart and O. F. Hall, were boarders.
William Fountain, son and heir to the Fountain Lumber Company later made his home here. Fountain Lumber was founded in 1881 by John Fountain a prominent contractor from 1865 through the 1870's.
Papermaker Henry P. Wickert lived here in 1897-1898 before building his dream house across the street at 621 W. Fifth St.